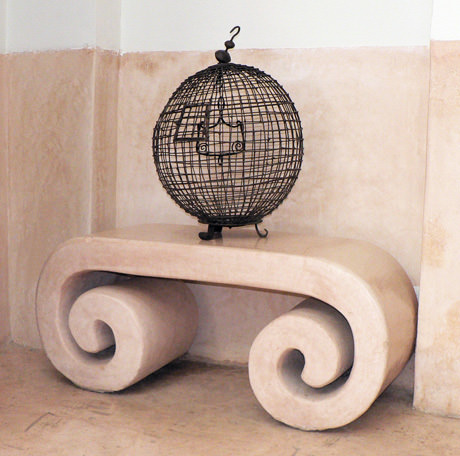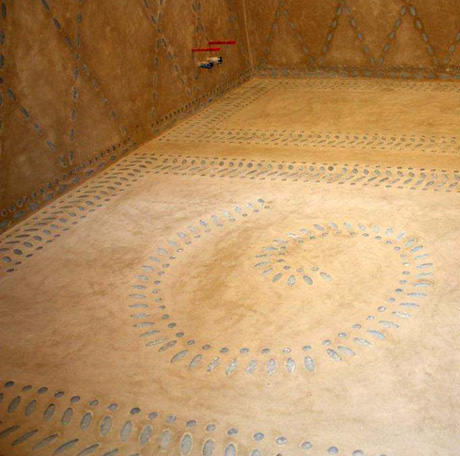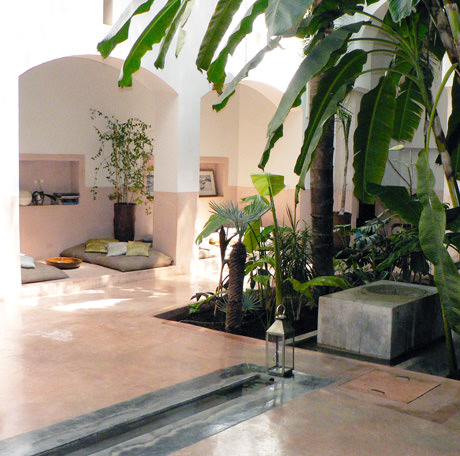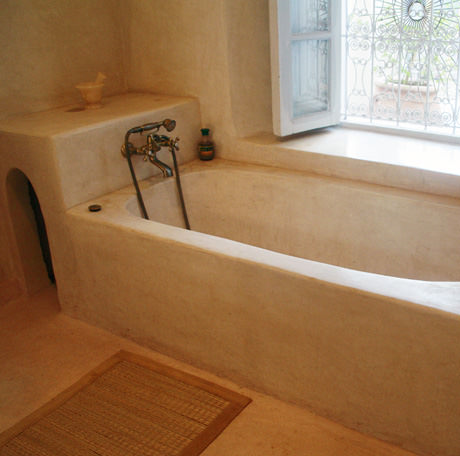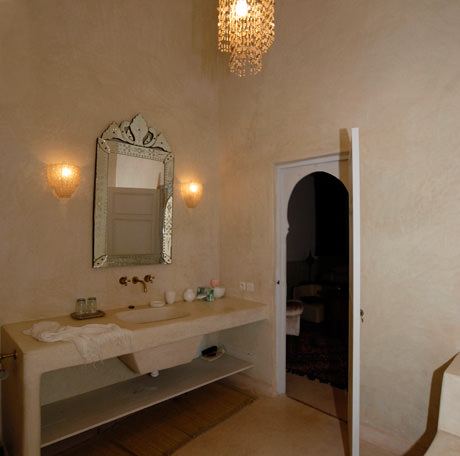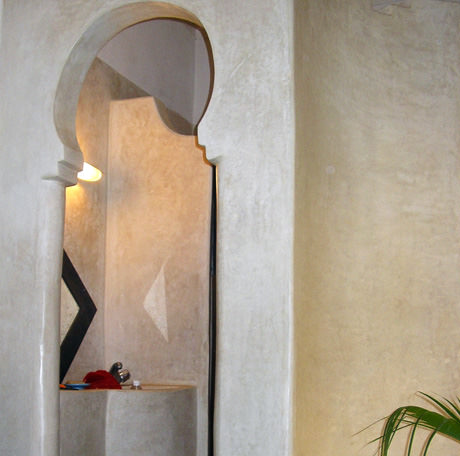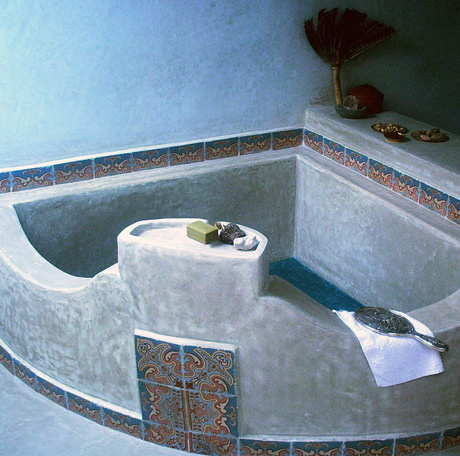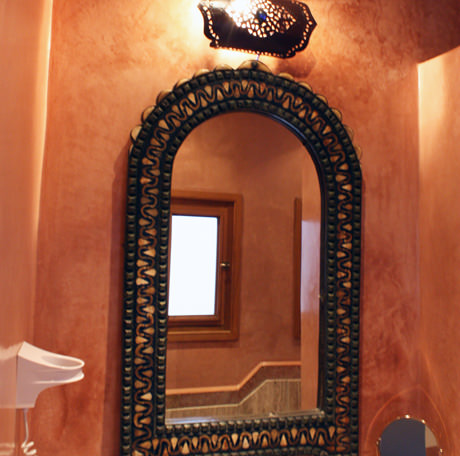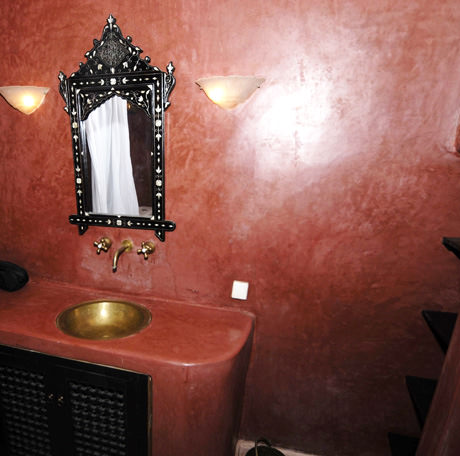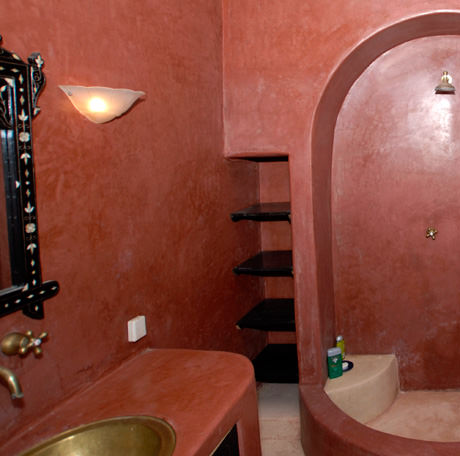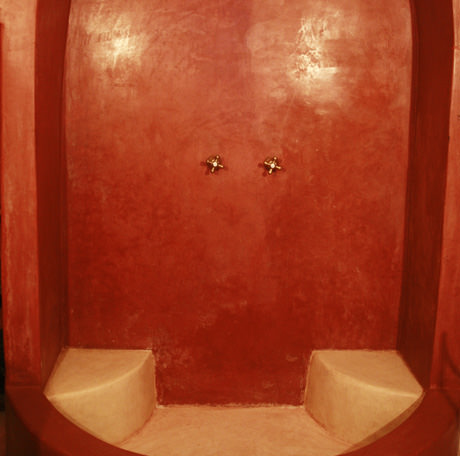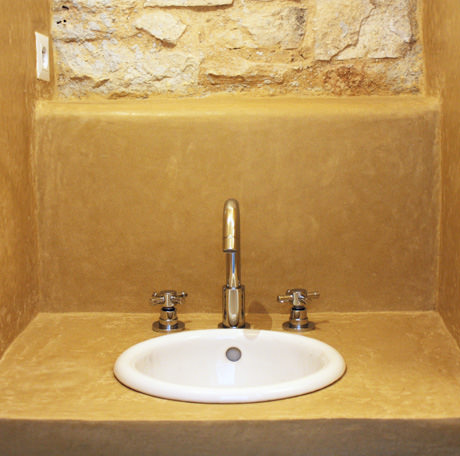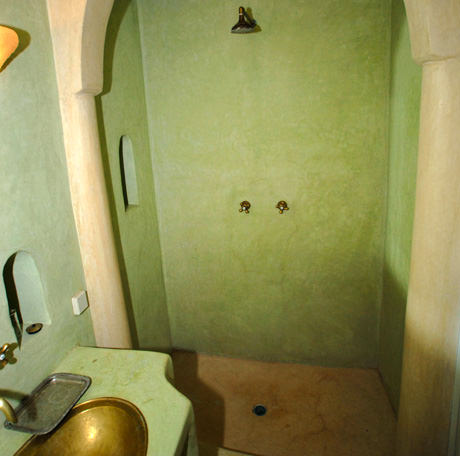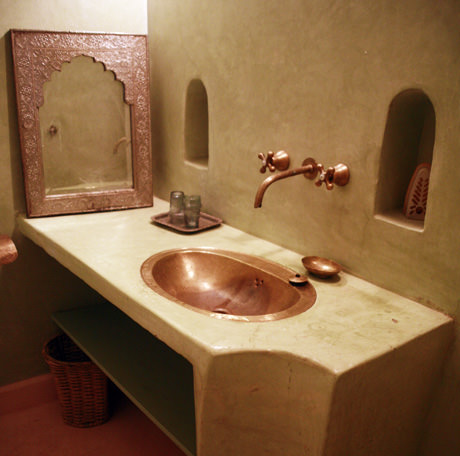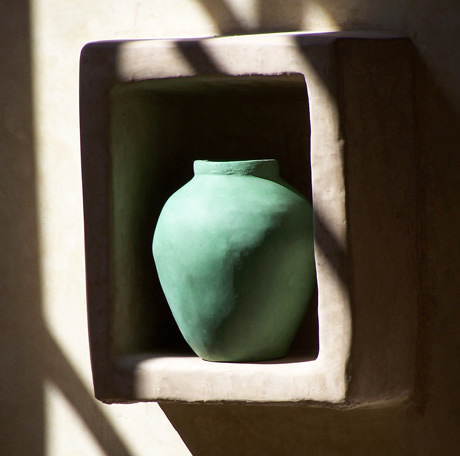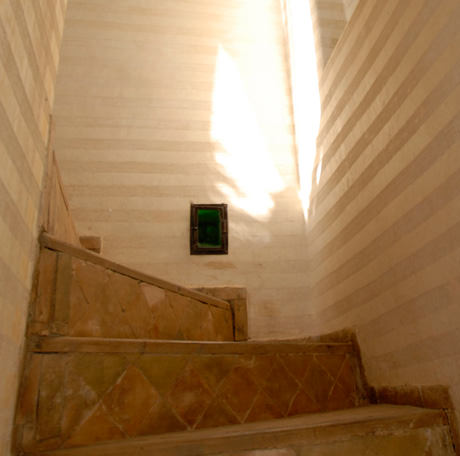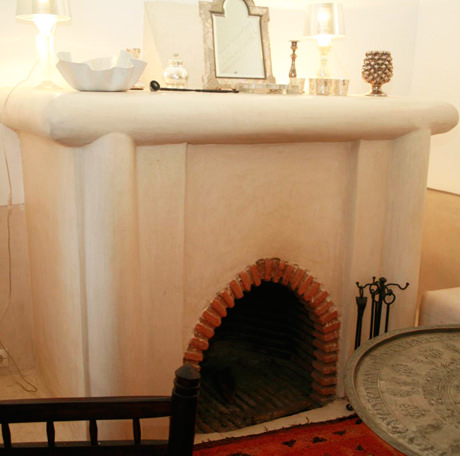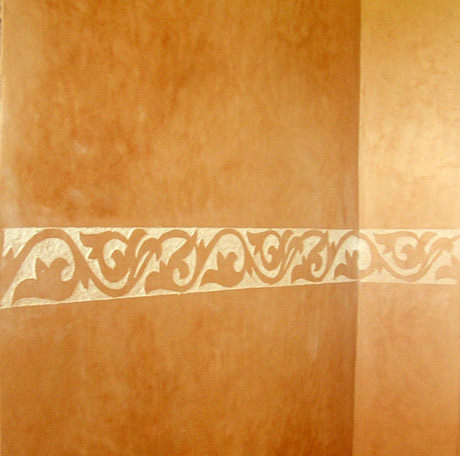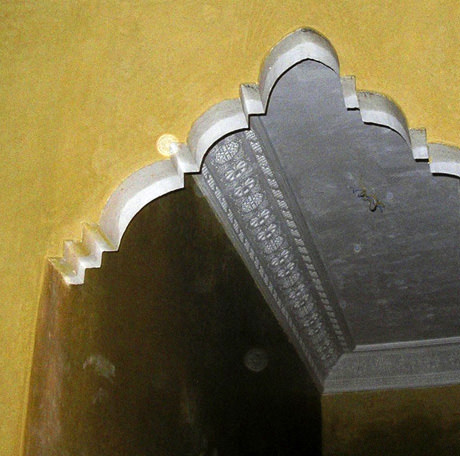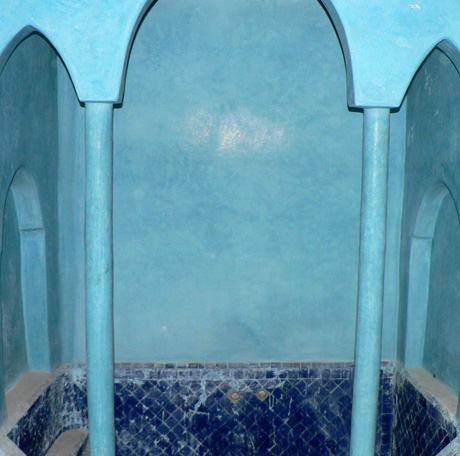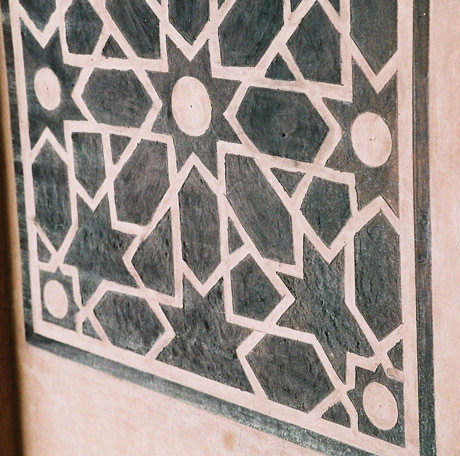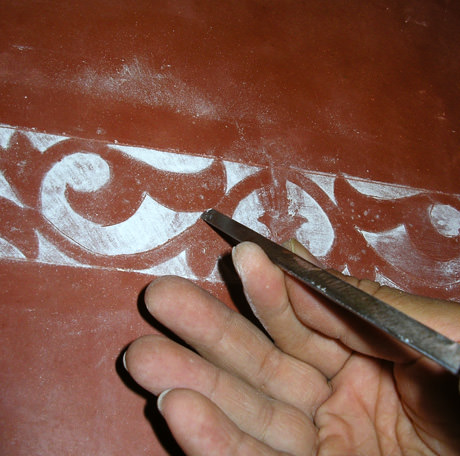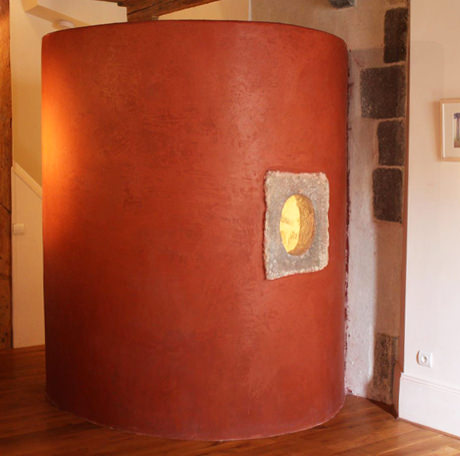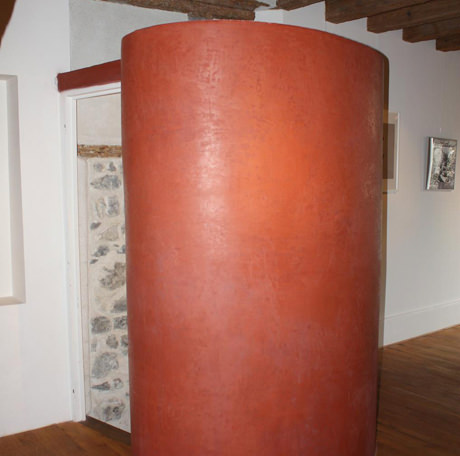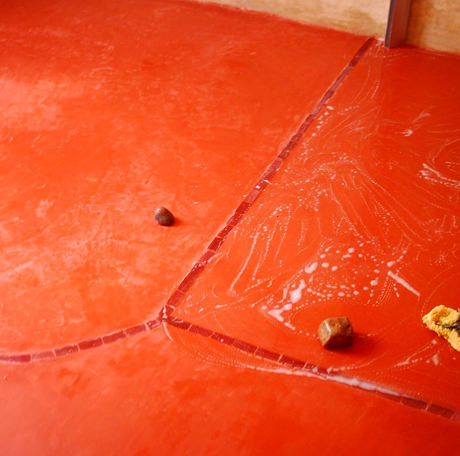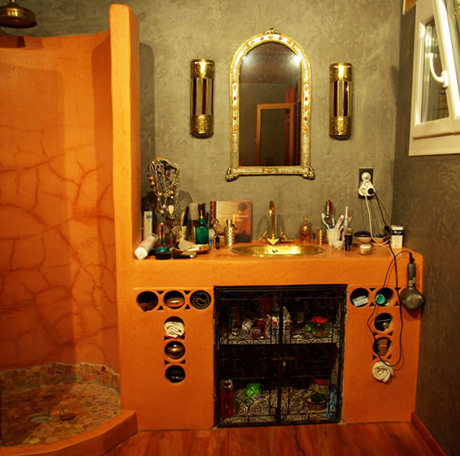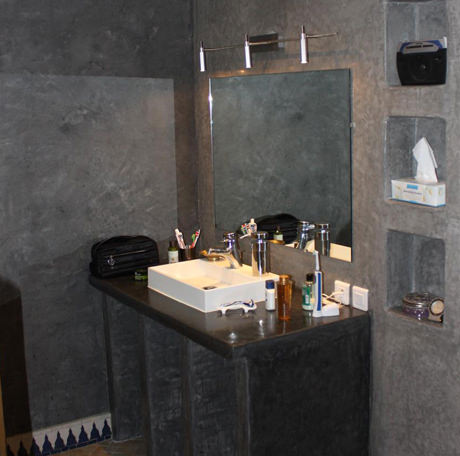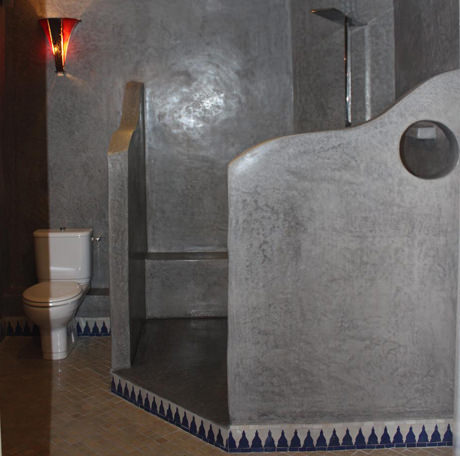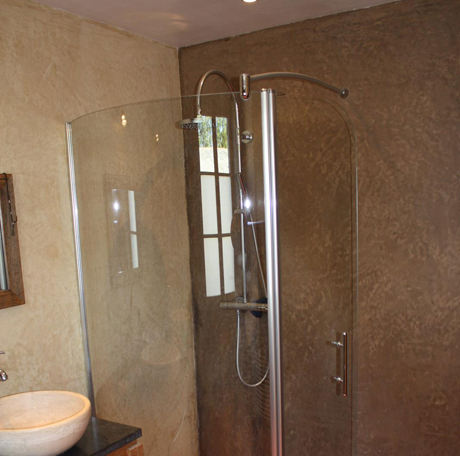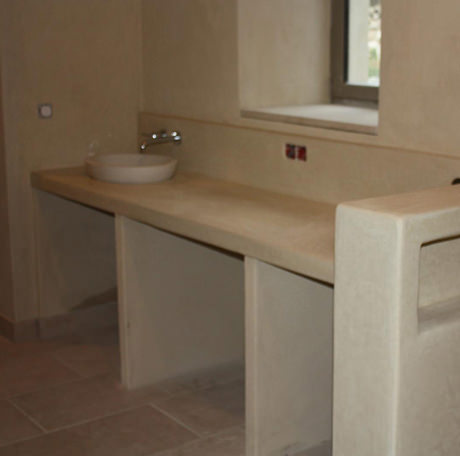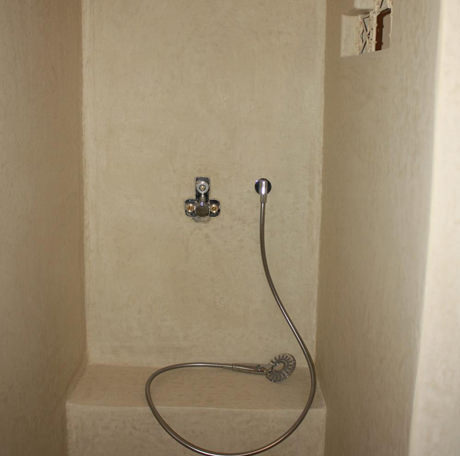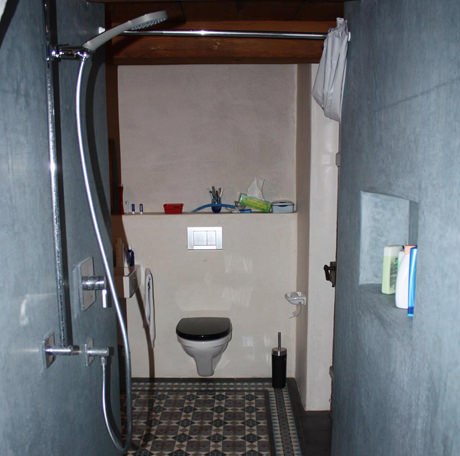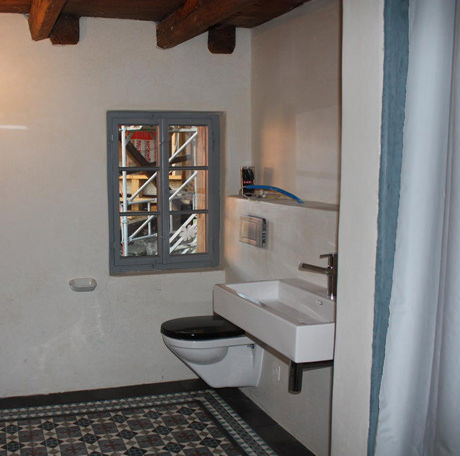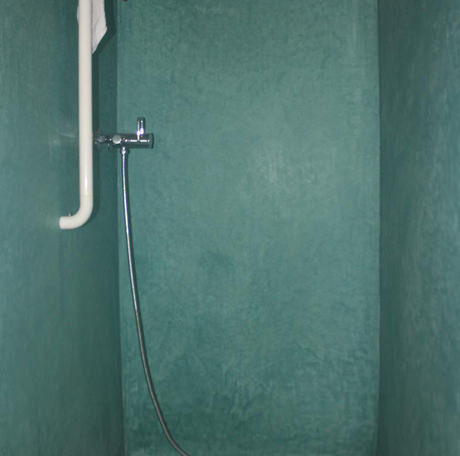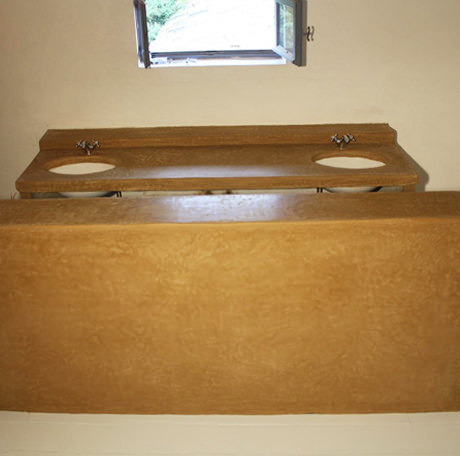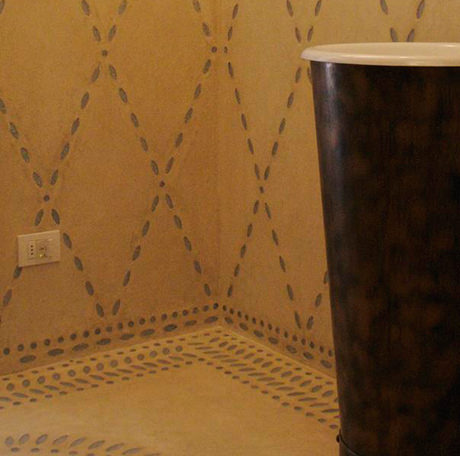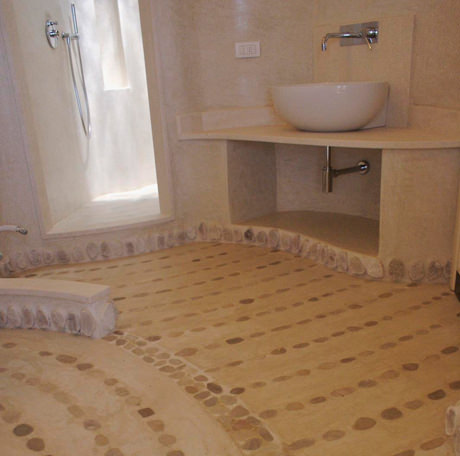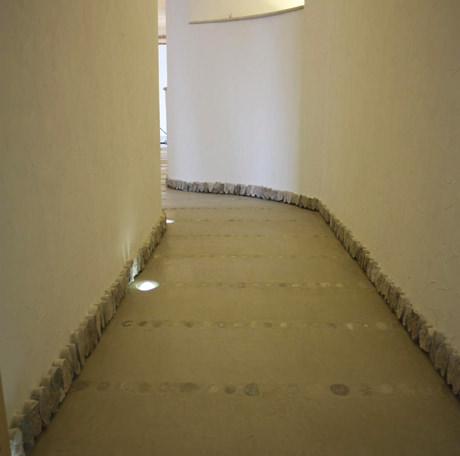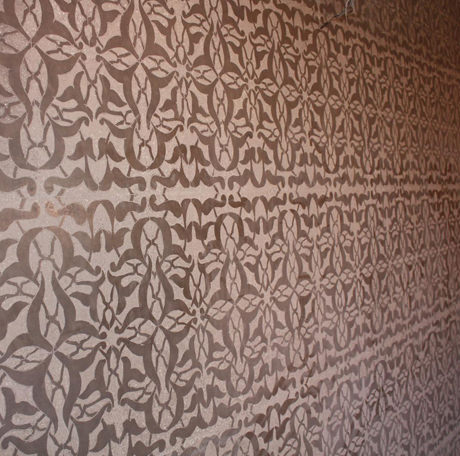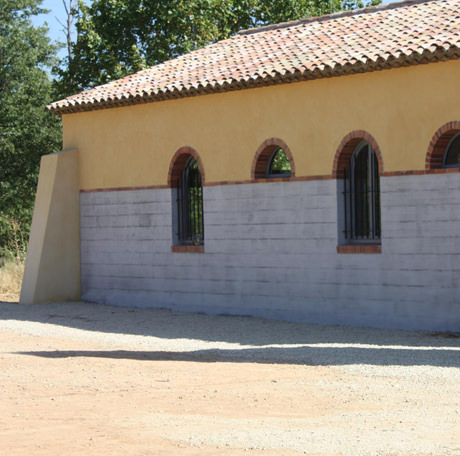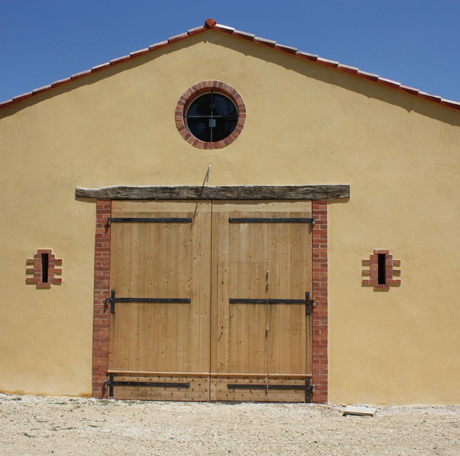 Realisations with Tadelakt
BEAUTY, SOFTNESS AND SMOOTHNESS, HARMONY OF THE SPIRIT AND THE MATERIAL
The word "Tadelakt" originates from the Arabic verb "dlek" meaning to rub, knead or in other words, "to caress". This means the final stage of finishing where a smooth silky stone is used to polish the lime.
Nowadays Tadelakt technique is used in wall decoration to create authentic sumptuous interiors. It can be used in bathrooms, bedrooms or Hammam whilst it can be applied to external walls and patio areas. It is the only lime plaster that can be applied to floors providing a Moroccan style. Tadelakt plaster may also be used to finish furniture and other decorative pieces such as washstands, lamp bases, vases etc.
Its longevity, decorative aspect and sensuality as well as its ecological substance make tadelakt a finishing method renowned and popular not only in France but worldwide.
Tadelakt Workshops
Tadelakt workshops offer the chance to acquire the necessary skills. The student must be both patient and passionate as time is the principal requirement for learning this plastering technique.
Tadelakt opposes the speed of current day living as the secret of its finish lies in the slowness of application and the mastering of the necessary hand techniques, working to the rhythm of the materials combined to bring this finish to life.