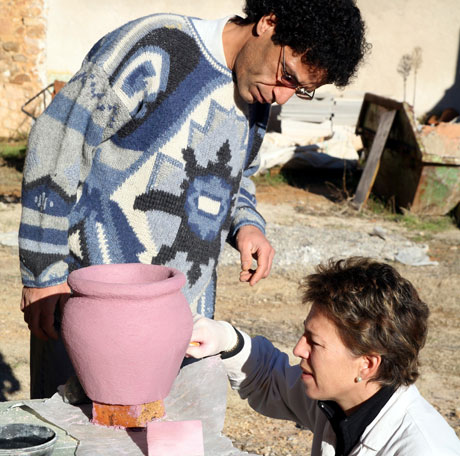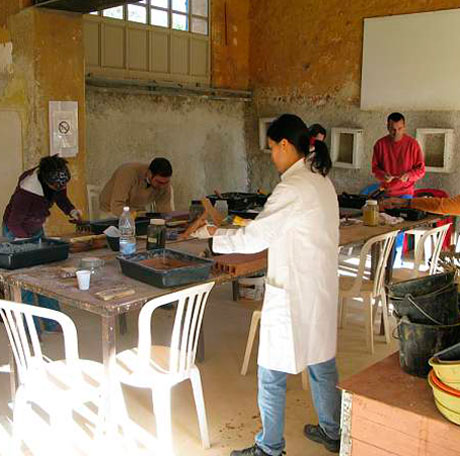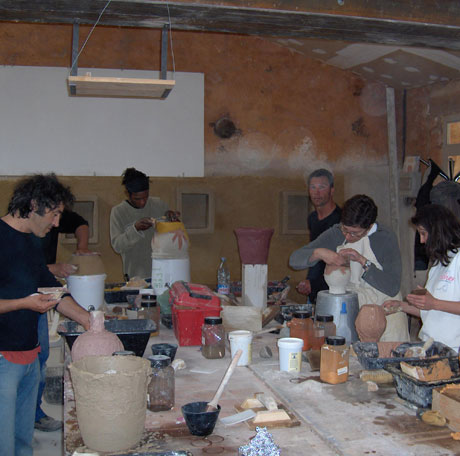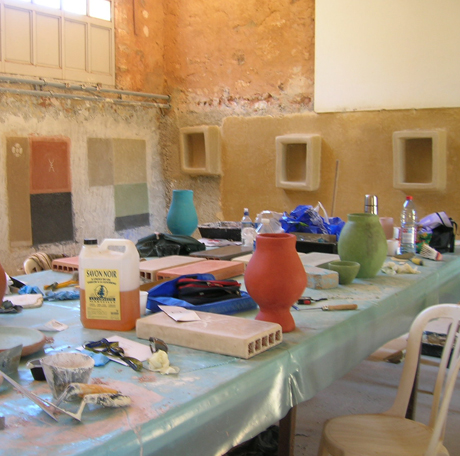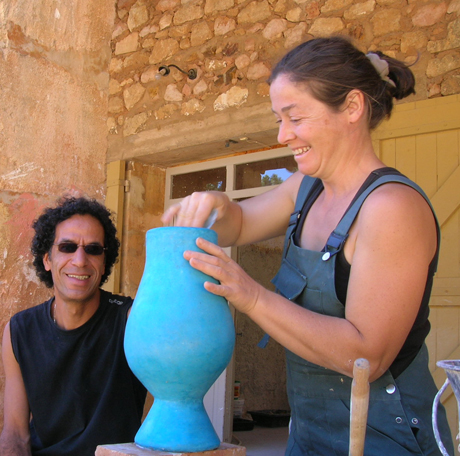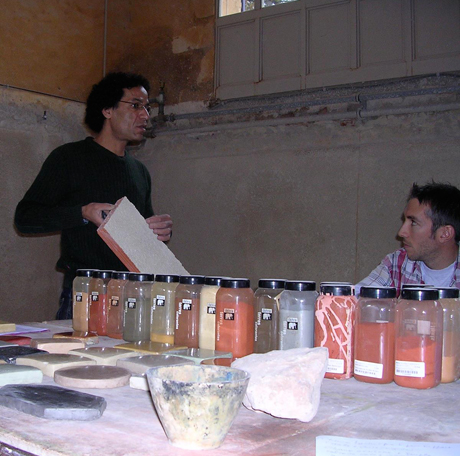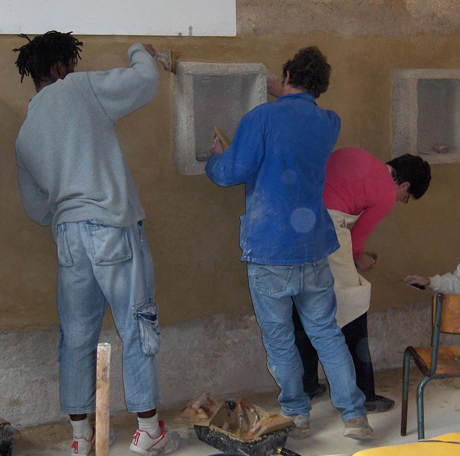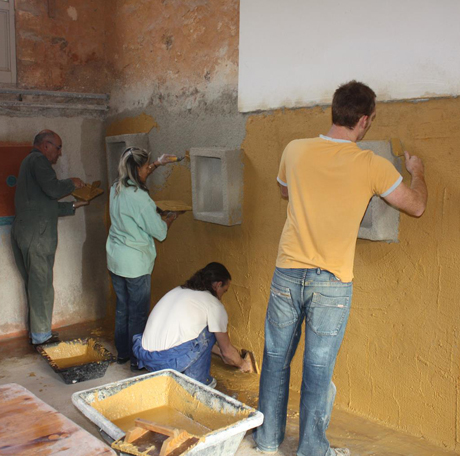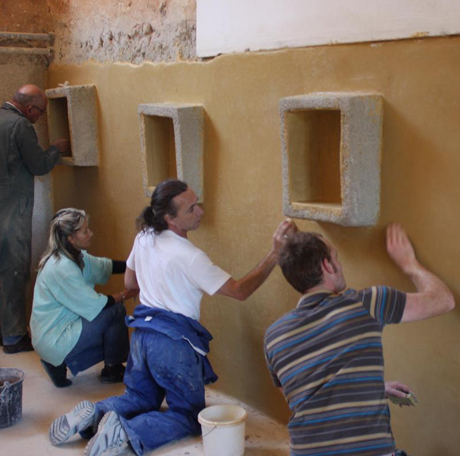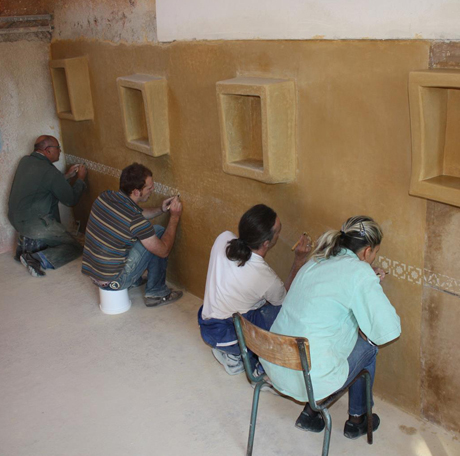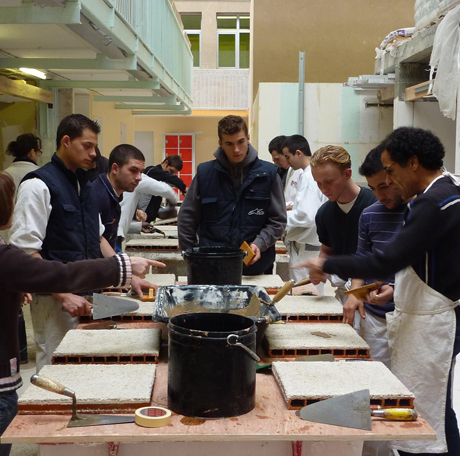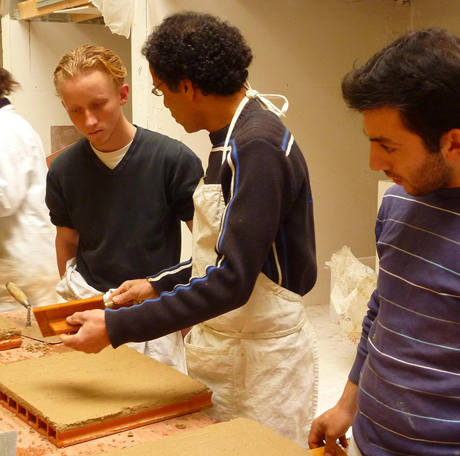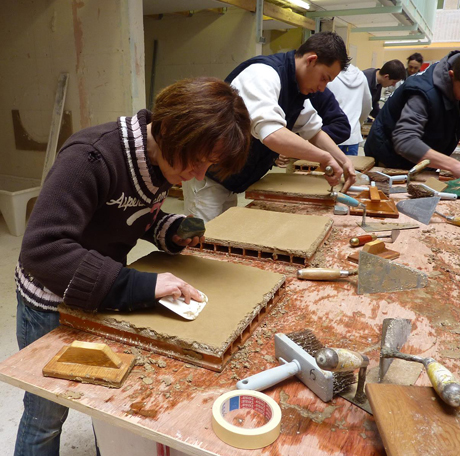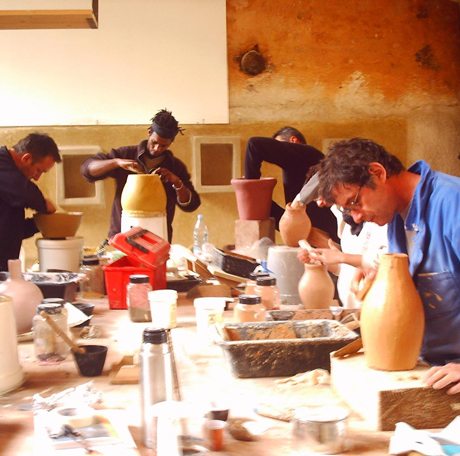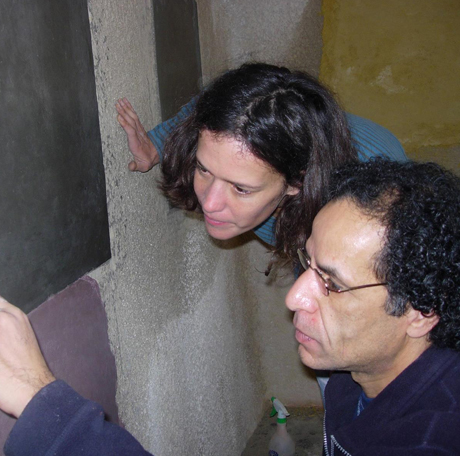 Workshops
The Atelier Pittoresque offers workshops to suit your needs or projects, beginner workshops through to improvement workshops and even master class workshops, working on actual job sites or accompaniment for your own first projects so as to acquire the knowledge of how to apply Tadelakt technique and other techniques involved with zellige and platre.
Themed trips take place not only in France but other countries where those techniques have flourished in the past. This is a unique chance to meet and learn the routes of Tadelakt and other plastering techniques.
This year we travel to Morocco: artisanal techniques, language classes and seminars, and gastronomy courses.